Coorg, the 'Scotland of India' offers you the peace and bliss of nature. The small district in the Western Ghats fills you with a refreshing sense of life with the aroma of coffee and stunning hill views. The pleasant climate, exotic scenery, and lush greenery added to its charm. Coffee cadu estate stay is the best resort in Coorg, with great facilities that reflect the true spirit of nature. During the British era, our great grandfather bought this estate from the European family which has a proud history and handed down as a legacy to us.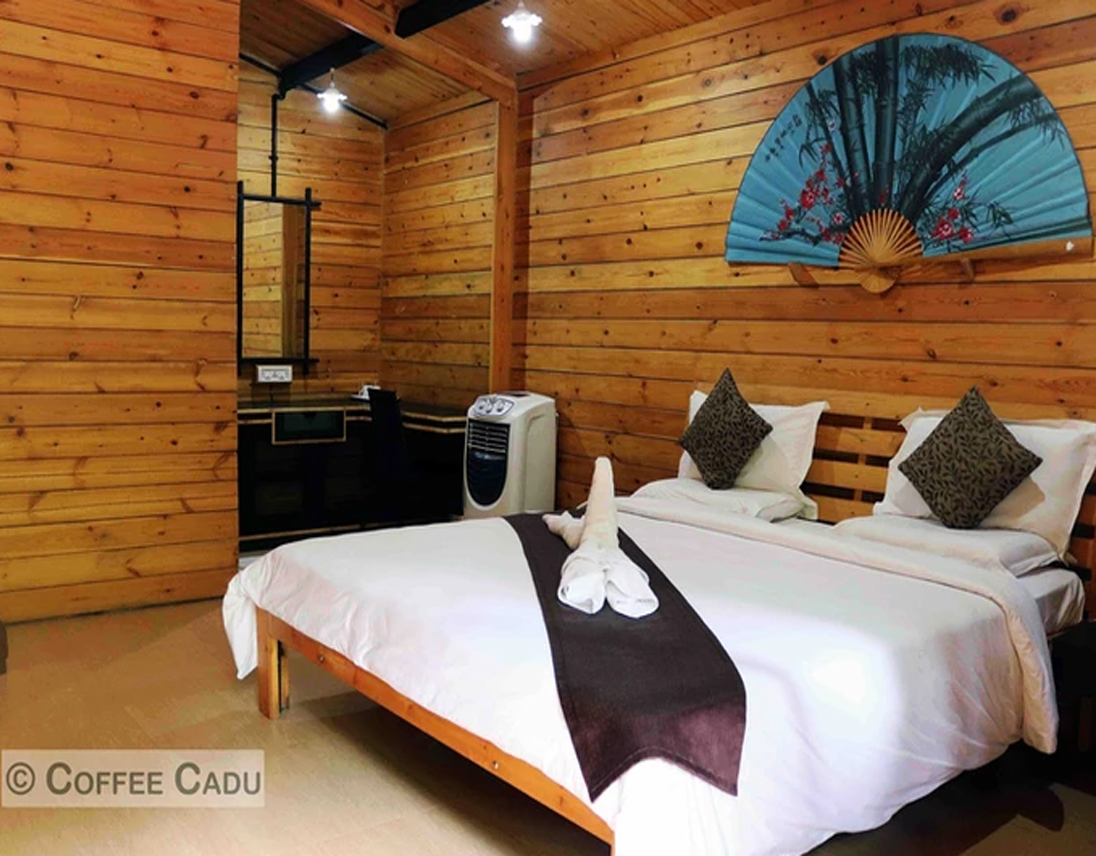 Coffeecadu Estate Stay is the resort in Coorg in the lap of a coffee plantation located close to Madikeri, the main town of Coorg. The acre of spice and coffee plantation surrounding the estate is a complete retreat to the travelers while luxury comes along with it.
Experience the wildlife in our Coorg resort frees from the hustle of life. Imagine yourself in the untouched foot of nature in the evergreen forests; relax in the whispering sounds of winds. Make your leisure time by trekking around our estate, setting out into the campfires in the open air, spectacular view of the landscaped garden. As the resort draws near, the views open out to sightseeing and heritage sites.
Coffeecadu estate stay at coorg crafted with limitless amenities that welcome travelers around the world. With outstanding service & hospitality standards, we call another home with more comforts amidst beautiful views of mountains.