Coorg, the 'Scotland of India' offers you the peace and bliss of nature. Like the coffee that grows here, the little district in the Western Ghats fills you with a refreshing sense of life with aroma of coffee. The pleasant climate add to its charm, Coorg has something for everyone.Our estate a proud heritage handed down by our great grandfather who bought it from the European Family during the British era.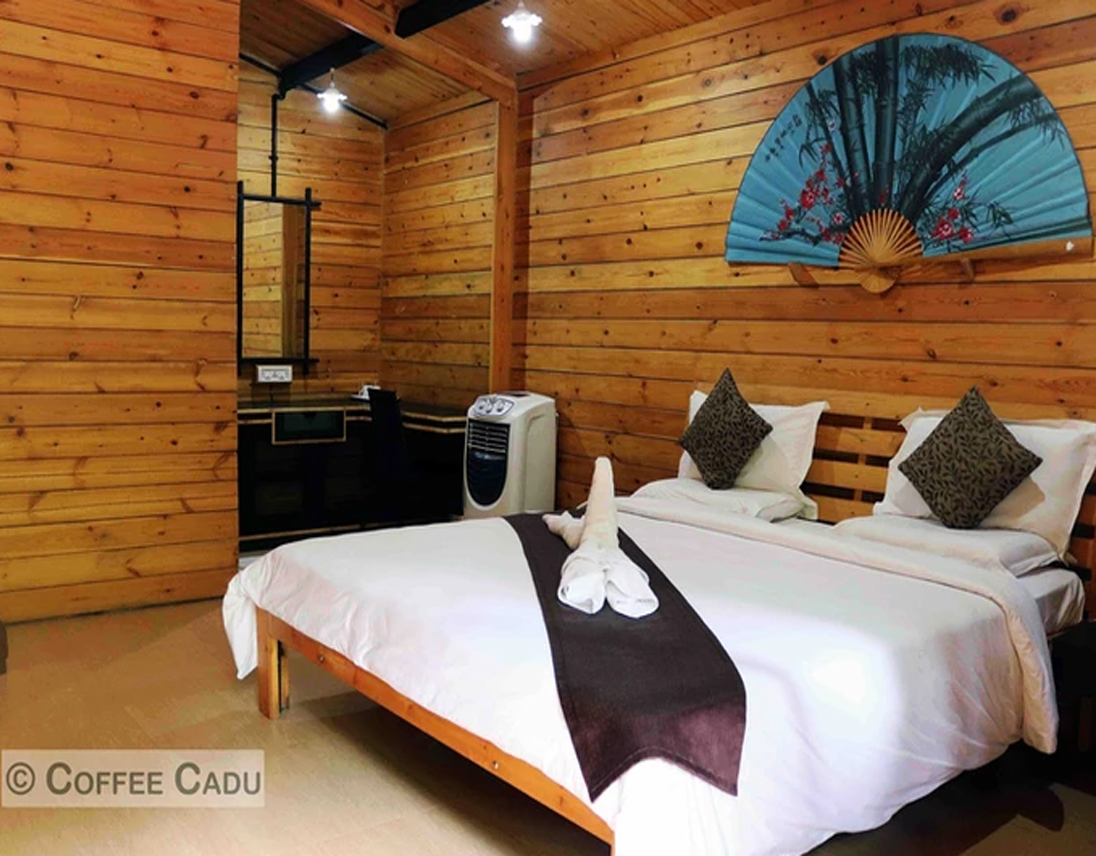 Coffeecadu Estate Stay a home away from home in the lap of coffee plantation located close to Madikeri, the heart of Coorg. The coffee plantation that surround the estate are the famous Robusta and Arabica variety with Pepper in between.
Indeed a sight to behold as the sun slips away into the night the moonlight casts a glow over the estate greenery, setting out a perfect time for a campfire in the cool open air. Trek around the estate and surrender to its tranquillity, watch for local and migratory birds and animals. There's plenty of sightseeing and heritage sites within close driving distance.
We welcome you to come experience this little piece of paradise we call home with all modern amenities and comforts.